The bulk cement trailer is normlly used in powder cargo transportation such as cement, mineral powder, ashes, flour, and other powder with diameter less than 0.1mm.
The powder is discharged by compressed air generated by the air compressor. The tanker shell is specially desgined to bear the large air pressure. The tank design helps toshorten the discharge,time and reduce the residual during unloading.
As other types of the tanker trailer, there are various options for tanker size, the thickness of tanker is 5mm. The air compressor, powered separated engine, adopts Wechai or other brands the customer named.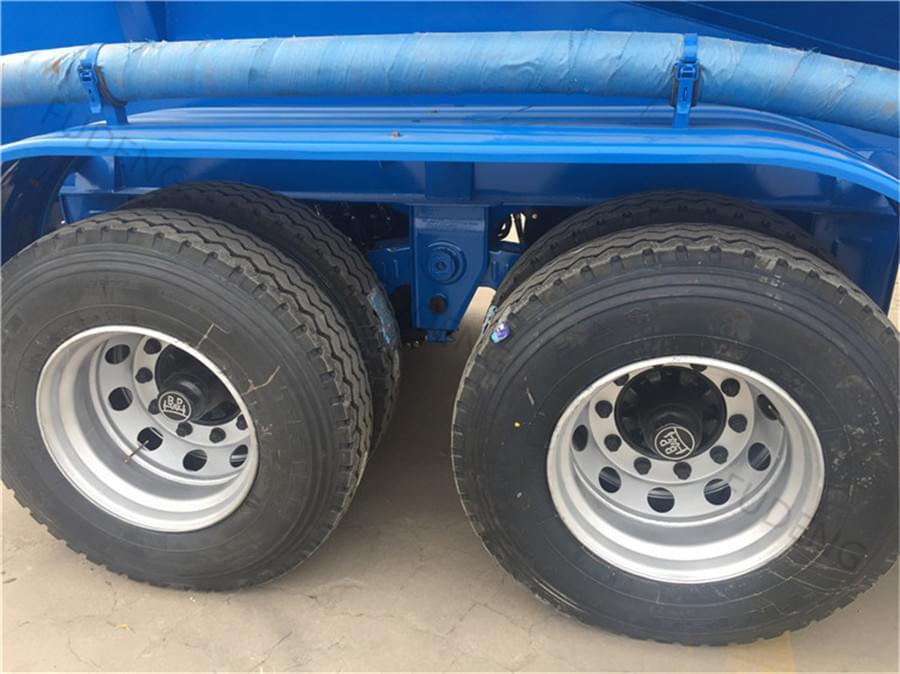 Adopt high quality diesel engine & Air compressor
BPW brand axles, FUWA brand optional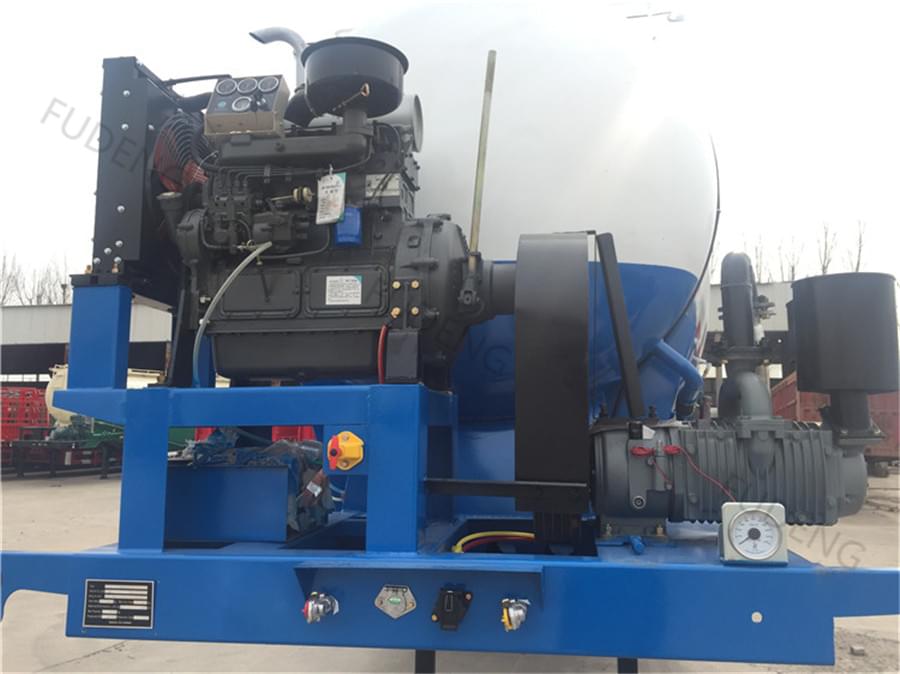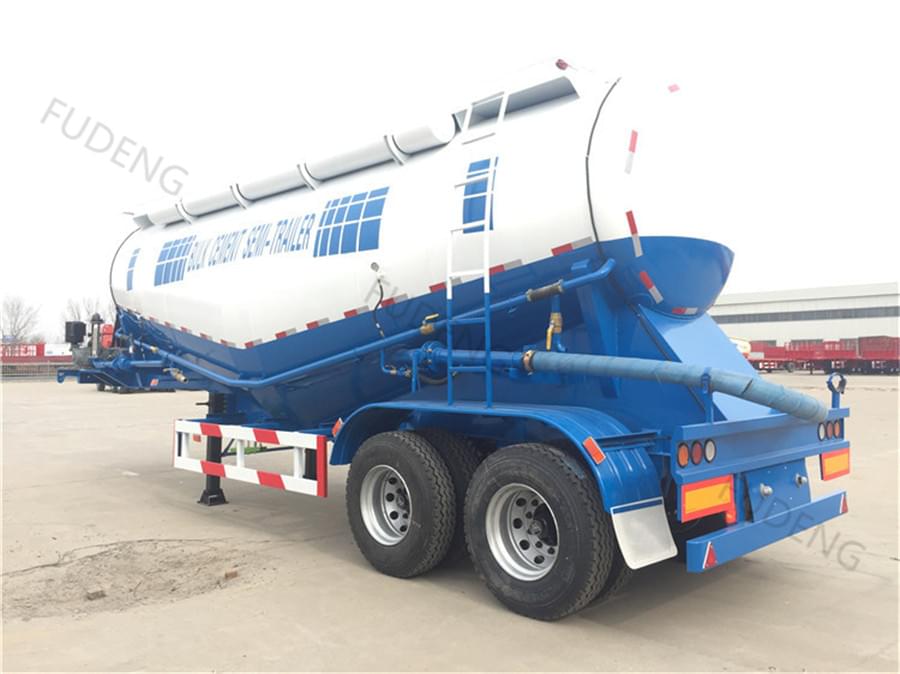 Specifications
Dimension
9.0m×2.5m×3.8m
Shape
V shape
Payload
25m³
Tare weight
About  7.5T
Compartment
Single
Tanker Body thickness
5 mm
End Plate thickness
6 mm
Manhole Cover
2 pcs
Air Compressor
Bohai Compressor , 12m³ double-cylinder
Diesel Engine
Weichai 4102 Engine
Discharging pipe
4 inch rubber hose , 1 pcs
Discharging valve
4 inch
Axle
 2 axles , BPW axles
Landing Gear
28T
King Pin
2.0 or 3.5 inch, Bolt-in type
Suspension
Mechanical suspension
Leaf Spring
90mm(W)*16mm(T)*10 Layer
Tyre
12R22.5 , 8pcs
Rim
8pcs,Steel material
Spare Tyre Rack
1 piece
Accessories
One standard tool box
Voltage
24V
If you want to know more information of our cement powder trailer, Welcome send inquiry to us now!