---
Shacman 6*4 Wheel Drive Dump Truck
Based on over 47 years of vehicle production experience, the SHCMAN F2000 is the positive development of a new generation of high-end heavy truck products. With a comfortable, pleasant and safe driving environment, the F2000 series establishes a new world standard in the field of heavy truck.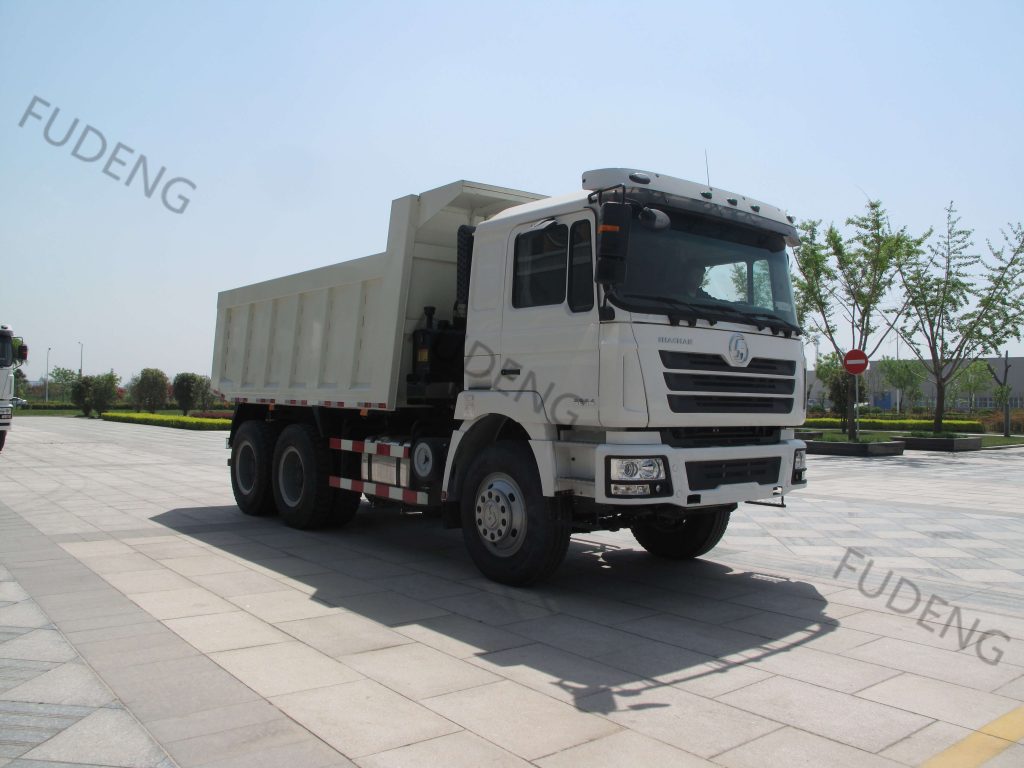 Shacman 6*4 Wheel Drive Dump Truck Fuel efficient

※ Low drag coefficient of 0.53, increasing fuel efficiency by 1.2%;
※ Utilizes high power engine, decreasing gearshift rate by 25%, increasing fuel efficiency by 3%
※ Direct-shift gearbox decreases drive system speed by 22%, reducing kinetic energy loss, increasing fuel efficiency by 2%
※ rive axle uses European standard FAG low resistance maintenance bearing technology and independent lubrication system, reducing friction and lubrication resistance, increasing fuel efficiency by 1.8%
※ Improvements to cooling system, intake-exhaust system and tire resistance, increasing fuel efficiency by 2.2%
※ Vehicle fuel efficiency is increased by a total of 10%
Shacman 6*4 Wheel Drive Dump Truck lightweight

※ Deadweight of only 8.7 tons
Durable
※ Critical components utilize industry leading technology
※ Optimization of pipe and electrical lines
※ Optimization of the power distribution system, durability improved by 50%, doubled pressure protection
※ Upgraded electrical system
※ Frequency vibration test, combined switch load current is reduced by 50 times, sensors use the latest non-contact technology, ensuring the reliability of electrical systems.
Comfort
※ Fully customized for drivers of all sizes, gear shift system optimized, consistent with driver habits
※ Carried out comprehensive adjustment to the shock absorption system together with Europe's leading R & D institutions
※ ynchronous double seal technology, innovative multi-layer "suction and separation" noise reduction technology, creating a silent environment using the technique of "acoustic shock coupling" damping technology.
Shacman 6*4 Wheel Drive Dump Truck Safety

※ Cab utilizes frame structure design, anti deformation ability increased by 22.9%
※ Extended rearview vision, hydraulic retarder, engine braking technology, disc brake, EBS braking is equipped, ensuring highest levels of safety
Intelligent
※ Gear shift reminder, economical reminder and fuel consumption display help the driver achieve better driving efficiency
※ Multifunction steering wheel, cruise control, Bluetooth and other entertainment systems allows a more enjoyable work environment